Our Mission
We, the people of Mary Queen of Peace, are called to be a Catholic faith community centered on prayer and worship and embodying Gospel values. We are a family of Christians committed to growth in faith and holiness as signs of God's presence in the world. We act in imitation of Christ, by reaching beyond ourselves in service to others.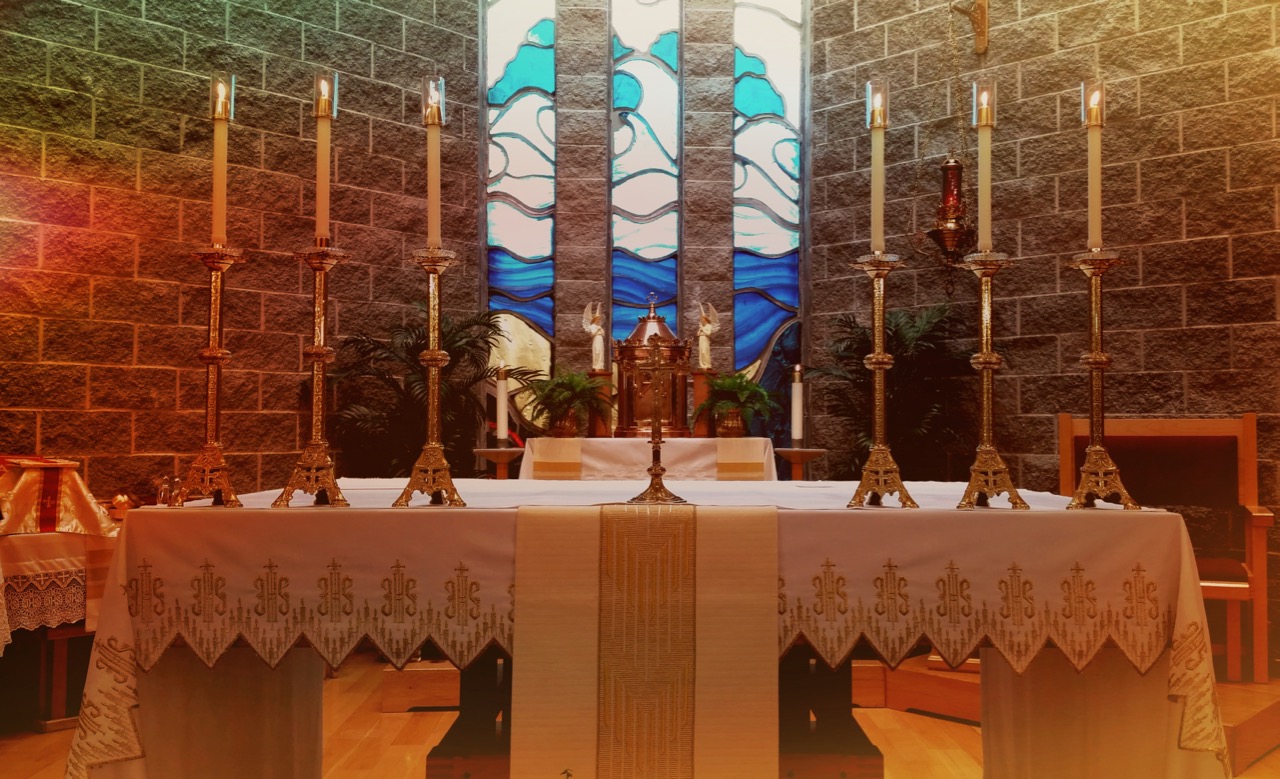 Monday


No Mass

Tuesday


Mass at 11:30 a.m.

Wednesday


Mass at 8:30 a.m.

Thursday


No Mass

Friday


Mass at 8:30 a.m.

Saturday


Mass at 5:00 p.m.

Sunday


Mass at 8:00 a.m. and 10:30 a.m.

Adoration


First Thursday of each month, 6:00 p.m. to 9:00 p.m.

Benediction


First Friday of each month at 8:15 a.m.

Office Hours


Monday-Thursday 9:00 a.m. to 12:00 p.m., 1:00 p.m. to 4:30 p.m.

Sacrament of Reconciliation


Saturday 3:30 p.m. to 4:30 p.m. or anytime by appointment.