Campaign Kickoff
Our campaign has finally arrived. Specifically, we are seeking to raise $3.2 million for a new facility to replace current Religious Education Building, add a Parish Life Center, add storage space, and move the parish offices from the rectory. In the coming weeks there will be quite a bit of activity related to this important effort. However, there is also a need for more detailed information about our campaign and about opportunities for church members to serve. That's why the Campaign Steering Committee, which is being led by Joe Franchville, is already busy laying the foundation. The campaign title is GROWING IN GRACE and the theme is FOR NOW AND FUTURE GENERATIONS.
"The success of our campaign depends on the entire Parish getting involved in some way," said Fr. Mike. "It simply cannot happen on the efforts of just a few." In fact, quite a few people have stepped up to take leadership positions including the following: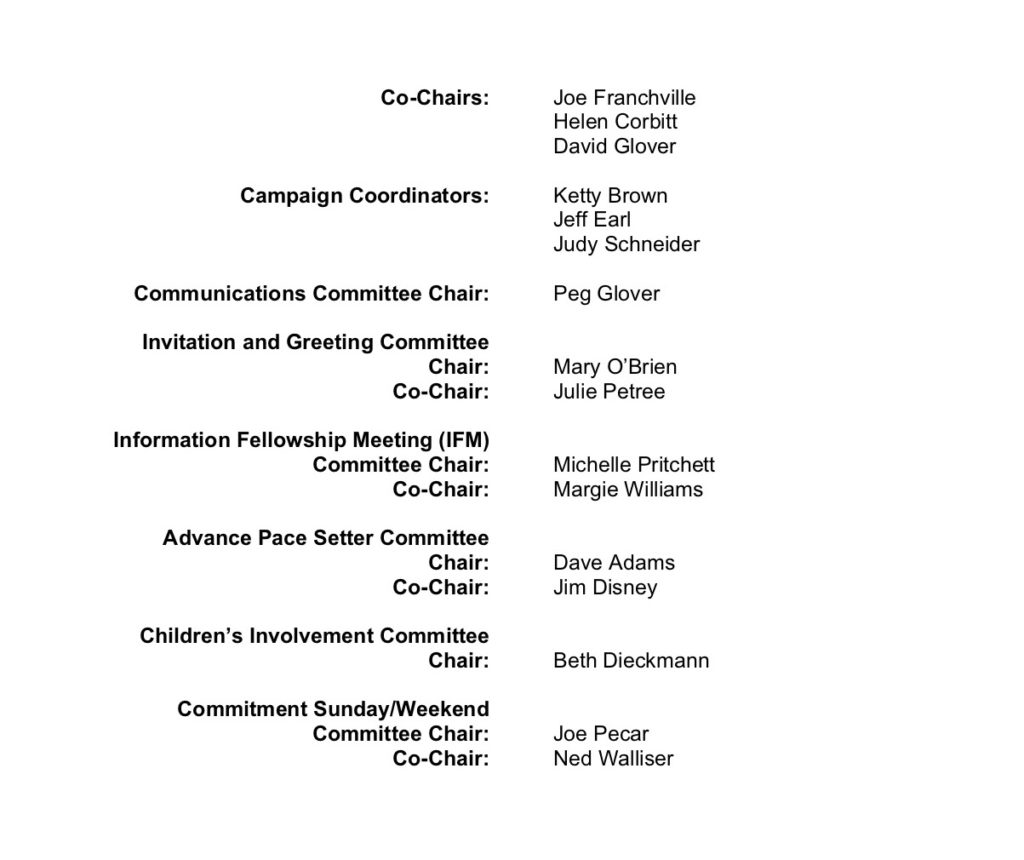 We are grateful to them for volunteering their time and talents to help make this campaign a success. We are fortunate to have people of such high caliber working hard and leading the way. Please pray for them and the success of this effort and express your gratitude to them for their willingness to serve. Also, please consider serving as a volunteer or a host on one of the committees and, when the time comes, make a generous commitment over the next three years.
If you would like to serve as a volunteer for the Information & Fellowship Meeting contact Michelle Pritchet at 317- 446-1869.
If you would like to serve on the Invitation and Greeting Committee contact Mary O'Brien at 317-745-6151.
Contact Beth Dieckman at 317-709-6765 to volunteer for Children's Involvement Committee.
More questions about the campaign? Find answers here.